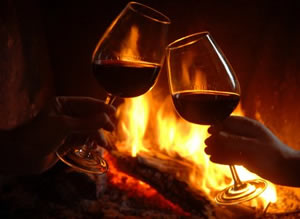 Dear guests,
December is coming.
The autumn begins to stiffen in the cold weather and the first snow of the mountains appeared.
It ' the perfect season to warm under the covers and maybe chat in front of a fireplace , enjoying a hot tea …. All this you can enjoy it by coming to our B&B!
Upon your arrival you will be welcomed with open fire in reception, where guests can enjoy a good hot tea when you go to sleep and a warm quilt will warm all night. In the morning, then pamper yourself during breakfast with cakes and homemade cookies and maybe out of the windows , you will see a beautiful winter landscape. Let yourself be seduced by the charm of B & B Palazzo Filagni this season !
Reservations are accepted in the following weekends:
from November 29 to 30, December 6-7 , December 13-14 and December 27-28, January 4-5-6.
ACCEPT BOOKINGS MINIMUM OF 2 NIGHTS ! We invite you to contact us at least one week prior to your reservation request ! thanks
Which best time to visit the Taro Valley and taste the typical dishes of this season: mushrooms, chanterelles , with tortellini , wild boar and polenta …. and much more! Delicious dishes from local restaurants , pizzerias and restaurants ….
December is the month then do not miss to visit Parma and its beauty (do not forget the exhibition of Botero open from 8/10 to 8/12 , and if you purchase the Verdi Card you can get discounts for affordable access to museums and monuments the city). With the Christmas markets and Christmas lights the atmosphere will be magical and you'll have a beautiful memory of this city!